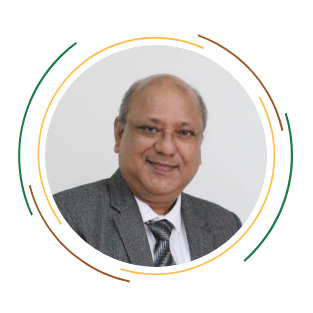 Mr. SHOUQUOT HUSSAIN
HEAD OF SCHOOL
Mr Shouquot Hussain is an experienced and passionate educational leader with over 16 years of international school leadership experience across countries. He has spearheaded international curricula at Pathways World School Delhi, Indus International school Bangalore and Indus International school Pune in India, and at the Aga Khan Academy Mombasa in Kenya, and Beacon Academy Jakarta in Indonesia. He has also been the Director of the Indus Training and Research Institute in Bangalore.
As an academic leader and practitioner, he has navigated curricula ranging from the IB (International Baccalaureate), CIE (Cambridge International Education), and the ICSE and CBSE. He is an examiner and teacher trainer for the IB, has presented papers and conducted sessions in international conferences, written in educational journals, given a TEDx talk.
With a Masters in English Literature, and a B.Ed in Educational practices, Shouquot Hussain is also a poet, a bibliophile, a lover of cinema, theatre and the arts (he has been a teacher of Literature, film Studies, drama, public speaking and creative writing as well) - and loves to initiate and facilitate the holistic growth of students using that key enabler - the joy of learning.
Shouquot is the father of a 19-year-old son who is graduating in Film Making from Mumbai. His wife Khona is also an educator and pedagogical leader.